Residency Training Program
Welcome to VCU Health Internal Medicine! Our mission is simple - to train the well-rounded internist of the future: competent, caring, compassionate and confident in the practice of Internal Medicine. We focus on five pillars of competency in training – clinical, scholarship, teaching, leadership, resilience. By developing the essential knowledge, skills, and attitudes in all pillars, our graduates are well-prepared to take their next career steps whether entering practice, pursuing further degrees or training, or entering a specialty. Importantly, our residents will tell you that they are challenged daily in a collaborative and supportive environment. Please explore our website to learn more. We are proud to train the internists of the future and excited to share our innovative program with you.
Vision
Residents in the VCU Internal Medicine Training Program are members of and contributors to an academic medical community in which there is a commitment to learning the art and science of medicine while providing the highest quality medical care to a diverse patient population.
Mission
To produce compassionate physicians capable of delivering the highest quality medical care to patients in a variety of settings.
To create a collegial and supportive setting for intellectual growth.
To partner with our housestaff in contributing to the science of medicine through mentorship, research opportunities and dissemination of information.
To contribute to the science and art of medical education through innovation in training methods.
To partner with our housestaff in gracefully accepting the challenges of providing care to the medically underserved.
To promote lifelong learning in the context of a rapidly changing healthcare environment.
Values
Our housestaff and faculty are guided in our work by our commitment to:
Clinical excellence
Collegiality
Diversity
Equity
Flexibility
Growth Mindset
Innovation
Integrity
Intellectual curiosity
Teamwork
Transparency
@VCU_imres
What's the latest in IM Residency?
Training Overview
Learn more about the unique aspects of our program
Our program is focused on training you as a:
Compassionate, caring, confident, competent internist who is able to practice in a variety of settings
Skilled educator
Reflective practitioner
Leader, able to lead teams as well as quality improvement efforts
Academic contributor
Our Team
Residency Training Program
Leadership
---
Faculty with diverse training experiences and clinical expertise lead our residency training program. Strong leadership defines the reason for our success.
Core Educators
---
Core Educators in Internal Medicine are trained in foundational principles in graduate medical education, including evaluation and assessment of the ACGME competencies. These faculty spend significant time coaching residents in professional and personal growth, advising residents with respect to their career and educational roles, and evaluating all residents. Internal Medicine core educators work closely with 2-3 residents per class over the course of the three years of residency. Chief medical residents serve as core educators for preliminary medicine interns. Combined program faculty serve as core educators for combined program residents. Our Core Educators are:
Patrick Fadden (VAMC)
Frank Fulco, MD (VAMC)
Sejal Kothadia, MD (VAMC)
Elizabeth Rohrbach, MD (VAMC)
A Message from the Chief Residents
On behalf of our entire program, we want to extend our warmest greetings and welcome you to Internal Medicine at Virginia Commonwealth University! It is our honor to serve as Chief Residents and guide the next generation of medical professionals through their training and beyond.  
We are delighted to share more about our program and the unique opportunities it offers. One of the highlights of our curriculum is our innovative "tandem-block" schedule. This schedule allows for improved continuity in our outpatient clinics, ensuring that you have the chance to build strong, long-term relationships with your patients. Additionally, it provides a better work-life balance, allowing you to thrive both personally and professionally. Our program is designed to provide a comprehensive learning experience, and we are particularly proud of our subspecialty inpatient services, where you will have the chance to deepen your understanding of complex medical conditions under the guidance of experts. Our vibrant and multicultural community attracts individuals from diverse backgrounds and cultures. As a result, you will encounter a wide range of patients with varying medical needs, which will provide you with invaluable experiences and prepare you to excel in a culturally competent and inclusive healthcare environment. 
What truly distinguishes our program is the incredible community of people at VCU. From the moment you step onto our campus, you will be greeted by a welcoming culture that embraces diversity and fosters collaboration. The camaraderie amongst the hospital staff is exceptional, creating a supportive and enriching environment for all. Whether it's the attendings, fellow residents, or ancillary staff, you will find everyone approachable and eager to help you succeed. We practice a learner-manager-leader model, where residents are entrusted with increasing levels of responsibility over time. We understand that the transition to residency can be challenging, and we strive to make it as smooth as possible for our incoming interns. 
Richmond, the city we call home, is a hidden gem waiting to be discovered. At the heart of our city lies the beautiful James River, offering scenic views and recreational activities for all to enjoy. You will have the opportunity to explore the city's outstanding restaurants, boasting a diverse culinary scene that caters to all tastes. If you're a fan of craft beer, our city is also home to numerous breweries that offer unique and flavorful creations. Richmond also hosts various festivals and concerts that showcase our vibrant arts and culture scene. 
As you embark on your journey in medicine, we encourage you to consider our Internal Medicine Program at VCU. Here, you will find an exceptional education, a supportive community, and a city that will captivate you with its charm. We are confident that our program will provide you with the skills, knowledge, and experiences necessary to become a well-rounded and compassionate physician. 
VCU Internal Medicine Chief Residents
Tony Coppola, MD – Quality and Safety Chief 
Ann Forrest, DO – Resident Chief 
Sara Kwiatkowski, DO – Intern Chief 
Eric Ott, MD – Ambulatory Chief 
Pat Willard, DO – Conference Chief 
Tony Coppola, MD
Quality & Safety Chief
Medical School: Lewis Katz School of Medicine at Temple University
Hi everyone, I'm Tony. I am from Pittsburgh and went to medical school at Temple in Philadelphia. I come from a large Italian family with five siblings and I am a third-generation physician with an internist father and neonatologist mother. I was drawn to VCU by the supportive culture, diverse clinical experience, and excellent faculty and housestaff. Additionally, my wife and I were impressed by the emphasis placed on work-life balance and have enjoyed starting our own family during residency with our two daughters Audrey and Stella. In just a few short years, Richmond has quickly become home, and following chief year I plan to pursue a job as an academic hospitalist. 
Ann Forrest, DO
Resident Chief
Medical School: Edward Via College of Osteopathic Medicine - Virginia Campus
Hi everyone, I'm Ann. I grew up here in Richmond, VA and ventured to Blacksburg, VA for college at Virginia Tech as well as VCOM for medical school. I was excited to return to Richmond for residency at VCU, as it brought me closer to family and back to all of the greatness that Richmond has to offer. As soon as I started residency here and was immersed in the culture at VCU, I knew my relationships with colleagues in the hospital would be just as close and important as those outside the hospital. My favorite parts of Richmond all include the fantastic outdoor spaces we have from parks, trails and the river to a multitude of restaurants, breweries, and festivals that happen all year round. You can also find me making trips back to the mountains in Blacksburg for hiking or catching the Hokies hopefully winning more football games this year. 
Sara Kwiatkowski, DO 
Intern Chief
Medical School: Campbell University School of Osteopathic Medicine
Hi everyone, I'm Sara! Originally from Baltimore, MD (go Ravens!), I moved to Orlando for my undergraduate studies at The University of Central Florida. Since then, my path has led me back up the East Coast - I attended medical school in North Carolina and now proudly call RVA home. When it came time to choose a residency program, VCU was an easy decision. The welcoming culture of the program and overall sense of camaraderie made an impression on my interview day that has been consistently validated since. Along the way, I've been fortunate to meet exceptional friends and mentors who have influenced my growth as both a person and physician. Richmond has so much to offer as well - from outstanding restaurants and breweries, concerts, festivals, and outdoor activities. In my free time you can find me at the gym, checking off new spots from my restaurant bucket list, or on FaceTime with my niece. Following my chief year, I aspire to pursue a Cardiology fellowship.
Eric Ott, MD
Ambulatory Chief
Medical School: University of Virginia School of Medicine
Hey all, I'm Eric! I'm a born-and-raised Richmond native and lifelong Virginia resident. After spending eight years in Charlottesville attending the University of Virginia for my undergraduate and medical school studies, it was an easy decision to return to Richmond for Internal Medicine residency at VCU. Aside from my personal ties to the area, I chose VCU for its exceptional commitment to diversity, equity, and inclusion, its rigorous clinical training balanced by the 2+2 tandem block schedule, and its evident prioritization of resident wellness. As a resident I have been surrounded by the kindest, funniest, and most supportive coworkers I could have ever imagined, and I am excited to continue serving the program in my role as chief resident. Outside the hospital you'll most likely find me walking my dog or running after my one-and-a-half year old son. I also enjoy board games, home improvement projects, and making ample use of my backyard grill and smoker. After my chief year, I hope to stay in the area and work as a primary care physician.
Pat Willard, DO

 
Conference Chief
Medical School: Rowan University School of Osteopathic Medicine
I grew up with South Jersey in Gloucester Township and therefore bleed green for the Philadelphia Eagles (Go Birds!). I went to undergraduate at Duquesne University in Pittsburgh, PA where I met my wife. We then moved to East Falls neighborhood of Philadelphia when I attended RowanSOM. I was drawn to VCU because of the impressive clinical training experience, comradery between residents and faculty, and the beautiful city of Richmond. I enjoy a lot of time kayaking the James River, enjoying the incredible food scene, camping in the Shenandoah with my dogs, and spending time down the shore. After my chief year, my plan is to pursue a fellowship in hematology/oncology.
VCU Residents
Learn more about our residents.
Residents in our program play an active role in the training program as well as the day-to-day decision-making through monthly housestaff meetings, residency committees and direct contact with chief medical residents and program directors.

Our residents have a variety of backgrounds, origins, and career interests, yet they all share a passion of Internal Medicine.
Our Commitment to Diversity, Equity, & Inclusion
In the VCU Internal Medicine Residency Program, we aim to carry forward the VCU GME mission for and commitment to diversity, equity, and inclusion. We believe that fostering diversity in Internal Medicine trainees and practicing physicians allows for greater shared knowledge and a broader perspective that ultimately enhances the quality of care we provide to our patients. Our program strives to create an environment where there is a sense of belonging among a diverse group of teachers, learners, support staff, and patients and that individuals in this community are privy to equitable experiences in all settings.
We have a dedicated Associate Program Director with protected administrative and teaching time to run a longitudinal Social Determinants of Health and Health Disparities curriculum for Internal Medicine residents.
Program leadership, core educators, and the clinical competency committee tailor coaching, informal learning plans, and formal learning plans to the specific needs and backgrounds of each trainee.
Residency program leadership and core educators undergo formal training in practices to foster an environment of belonging. Examples include Global Zone training by the Virginia Commonwealth University Global Education Office and Safe Zone training University Counseling.
Meet all of our Residents
School of Medicine DEI Resources
Our Residents by the Numbers
0%
of residents
are women
0%
of residents
have children
0%
of residents
consider themselves an under-represented minority
0%
of residents
live in downtown Richmond
0%
of residents
are married
Resident: Virginia Lindley, MD
Class of 2024
PGY 4
Resident: George Avetian, MD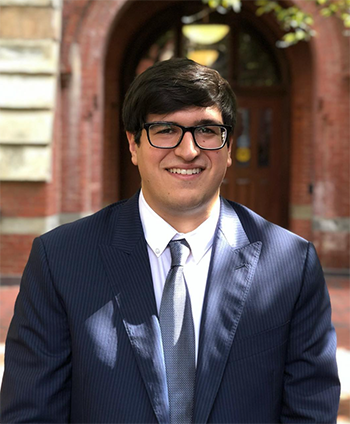 Class of 2025
PGY 2
Resident: Eric Batista, DO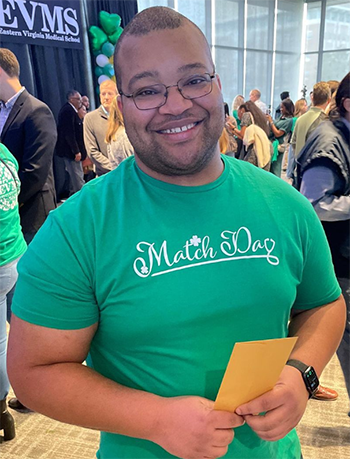 Class of 2026
PGY 1
Resident Life
Learn more about the resident experience.
The VCUHS GME Website (for residents & fellows) has detailed information about current housestaff salary, contract and benefits. The website also provides links to view information on various policies and overall information about VCUHS and the city of Richmond.
Intern Welcome Barbeque: Every June, the Program Director hosts traditional southern barbeque to welcome incoming interns and their families during orientation. This casual event is held at the home of a departmental leadership team member or a VCU campus location. This event is known having delicious food, fun games, and warm company. All DOIM core faculty are invited and look forward to getting to know and welcoming the newest housestaff in a relaxed, and fun environment!
Fall Chili Cook Off: Residents and faculty members bring the heat and the hops at this annual culinary competition! This event is held in the fall at the home of a department leadership member and entertainment has been known to include a bouncey-castle or giant slide, which appeal to the children in everyone. Prizes are awarded for winners in each category- chili, dessert, and beer brewing- but everyone knows the select few chosen for the coveted position of "judge" are the real winners each year!
Celebration of Excellence: Department of Internal Medicine housestaff and faculty every year eagerly exchange scrubs for cocktail attire during a fancy night out on the town- the annual DOIM Celebration of Excellence. Faculty in the department are celebrated with awards for excellence in research, teaching, scholarship, and mentorship followed by music and dancing to a live band! This event is a highlight for all residents who can't wait to mark the date on the calendar, whether it is a call day or not! After the formal festivities come to an end, many residents often dance the night away in downtown Richmond.
Department of Internal Medicine Graduation: We honor graduating Categorical, Med-Peds, and EM-IM residents and graduating fellows each June with ceremony and celebration open to any friends or family who wish to attend. All DOIM faculty and staff are invited and each graduating trainee is recognized with slideshow of photos and messages and is presented with a certificate of completion. Trainees look forward to this night not only for a speech given by one of their own and a slideshow of memories made by the chief residents, but for the chance to celebrate this momentous milestone.

Our location in historic Richmond, the capital of Virginia since 1779, attracts students, faculty and staff from around the globe. Accessible by plane, train, bus and car, our location affords an easy day trip to Colonial Williamsburg, Washington, D.C., Virginia Beach and the Blue Ridge Mountains. With a greater metropolitan population of nearly one million, the city's size provides for stimulating activities, yet its small-town atmosphere offers charm and a big-city feel.
Unique, vibrant neighborhoods in and around Richmond exemplify the diversity of the city and range from historic Church Hill — one of the best preserved 19th-century neighborhoods in the country — to the Fan District, 85 blocks of quaint homes, family-run eateries and eclectic boutiques.
Recognized as the cultural, economic and political focal point of Virginia, Richmond offers a plethora of cultural and recreational opportunities — from viewing the latest art exhibition at one of the city's many museums, to camping, kayaking, white-water rafting, canoeing or caving in the city's 75 riverfront parks and urban wilderness areas.
Below are useful links to life in Richmond, VA:
Apply
Information for Residency Applicants
Thank you for your interest in the VCUHS Department of Internal Medicine Residency Program. For more information on the application and interview process, please click on the following applicant resources.
Application Requirements
Only electronic applications via the Electronic Residency Application Service (ERAS) are accepted for Internal Medicine residency positions. We do not accept any applications that are submitted outside of ERAS.
The following documents are required by our program for your application to be considered for an interview invite:
Current Photo
Personal Statement
Medical School Transcript
Three Letters of Recommendation including a Chair of Internal Medicine
Dean's Letter (MSPE)
USMLE Step 1 Score Report or COMLEX Level 1 Report
USMLE Step 2 Score Report or COMLEX Level 2 Report
Resident Eligibility and Selection Policy
To be eligible for selection, applicants must apply via the

Electronic Residency Application Service (ERAS)

by Dec. 15, 2023, and must be enrolled in the

National Resident Matching Program (NRMP).
Only J1 Visas are accepted for medical residency positions at the VCU Health System. Our institution does not sponsor H-1B Visas.
All applicants must have a dean's letter (MSPE) and three letters of recommendation, including the medicine chairs' letter (MIII Clerkship Summary and Recommendation) from U.S. or Canadian physicians. (Preliminary applicants are not required to submit a chairs' letter)
All applicants must be within four years of graduation from medical school.
All applicants must have a minimum of three months of U.S. or Canadian direct patient care activity. Externships must have included direct patient care. Observerships do not fulfill this requirement.
The selection process stringently evaluates performance on the USMLE or COMLEX examinations, grades in preclinical or clinical courses, letters of recommendation, communication skills and personal qualities.
Certifying examinations


All applicants for a residency program at the PGY-1 level must have passed Step 1 and taken Step 2 of the United States Medical Licensing Exam (USMLE) or the National Board of Osteopathic Medical Examiners (NBOME/COMLEX) test.
Prior to their first day of employment as a PGY-1, all residents must have passed Steps 1 and 2 of the USMLE or NBOME.
The Department of Internal Medicine does not have a minimum score requirement for any examination.
The Department of Internal Medicine Residency Program will hold interviews for recruitment on the dates below. (Note: Dates are subject to change)
Categorical Applicants:
All applicants will be notified of "invited to interview", "on-hold" or "not invited to interview" on October 10th

(late afternoon). Applicants who are put "on-hold" will be notified of "invited to interview" or "not invited to interview" in early on January.
2023 Interview Dates
October 23
October 27
October 30
November 3
November 6
November 10
November 13
November 17
November 20
November 27
December 1
December 4
December 8
December 11
December 15
December 18
2024 Interview Dates
January 5
January 8
January 12
Preliminary Medicine Applicants:

All preliminary applicants interviewing with an advanced specialty program here at VCU Health will be contacted in January to schedule an individual Zoom interview with Dr. Rebecca Forrest or Dr. Tom Iden.
All VCU medical students applying to the preliminary program, will have the following dates to choose from for virtual interviews:
2023 Interview Dates
2024 Interview Dates
Categorical
Reception
We invite you to attend a virtual reception the night before your interview. You will have to opportunity to converse with Internal Medicine faculty, residents, and fellows. This is also a great opportunity to meet the Program Director! Details on the reception will be provided to you via email by the program coordinator a week before your scheduled interview.
Interview Day
The interview day will be virtual. You will be emailed a Zoom link within 48 hours of your scheduled interview day.
The interview day will begin at 7:40 AM with an opening greeting from Dr. Forrest.
At 8:00 AM, all applicants will join the residents for Inpatient Morning Report.
At 8:35 AM, the applicants will hear from Dr. Patricia Sime, Chair of the Department of Internal Medicine.
At 9:00 AM we will begin our program overview.
At 10:00 AM following the program overview, applicants will be divided in two groups with Group A participating in 2 interviews with Internal Medicine faculty members and Group B participating in a resident panel. At 11:00 AM, groups A & B will switch.

At noon, the applicants will have a brief wrap up session with Dr. Forrest, Dr. Iden, or a chief medical resident and have an opportunity to ask any unanswered questions.
We hope you enjoy your interview day experience! Please direct any follow-up questions or concerns to Henry Lewis (henry.lewis@vcuhealth.org).
---
Preliminary
All VCU medical students applying to our preliminary program will be invited to attend virtual interviews. The interview day will begin around 1:00 PM will consist of an overview with the program director/associate program director, resident panel, and interview with a chief resident.
All preliminary applicants interviewing with an advanced specialty program here at VCUHealth, will meet with Dr. Rebecca Forrest or Dr. Thomas Iden on the day of the advanced program interview. The applicants will then be contacted in January by the program coordinator, Henry Lewis, to schedule an individual Zoom interview with Dr. Forrest or Dr. Iden.
Commitment to Diversity, Equity, and Inclusion in Recruitment
Program leadership and interviewers perform a holistic review of applications. In screening applications, we aim to offer interviews to applicants with diverse backgrounds and experiences.
Interviewers undergo training in implicit bias and receive reminders to reflect upon identified biases prior to each interview (application)
Applications filters are applied to hide applicant photos, gender, and self-identified race and from interviewers prior to the interview day
Interviewers and program leadership assign overall academic score to candidates prior to interview day
Candidates are invited to a panel discussion with residents and faculty about the DEI at VCU.
FAQs
Frequently asked questions about our program.
Here are some frequently asked questions about the Department of Internal Medicine's residency program.
Yes. VCU was established in 1968 out of a merger between Richmond Professional Institute and Medical College of Virginia.
The residency program at the Department of Internal Medicine has been fully accredited by the Accreditation Council for Graduate Medical Education since 1954.
Yes, residents may elect to participate in an international rotation during PGY2 and PGY3 years. We have a longitudinal health disparities and social determinants of health curriculum in which all trainees participate.
Yes. We strive early in a resident's training to identify mentors and research opportunities and each resident is assigned a core advisor the day they start the program. We also have a peer mentoring program in which incoming interns may elect to be paired with a resident mentor based upon self-identified values.
It is 94 percent for a three-year rolling pass rate.
Yes, we pride ourselves on identifying opportunities for research early in a resident's career. See the recent Scholarship Booklet (June 2022) to view all of our resident's research accomplishments.
Fifty to seventy percent, depending on the year.
Over the past three years, over 95 percent of our residents successfully obtained a fellowship.
Contacts
Residency Training Program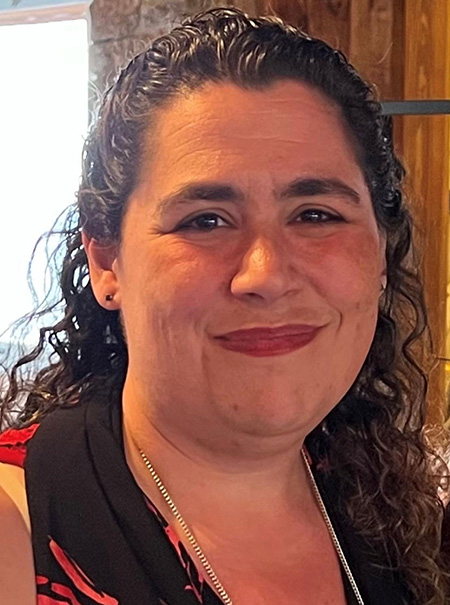 Eve Birmingham - Sr. Residency Program Coordinator
Key Roles: Accreditation, Evaluations, and Curriculum
Phone: (804) 828-9726
Email: eve.birmingham@vcuhealth.org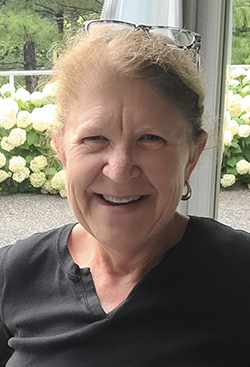 Catherine Good - Sr. Residency Program Coordinator
Key Roles: Scholarship, data tracking systems, verifications and graduates
Phone: (804) 828-9726
Email: catherine.good@vcuhealth.org
Henry Lewis, III - Sr. Residency Program Coordinator
Key Roles: Recruitment, onboarding, intern point coordinator, website and social media support
Phone: (804) 828-9726
Email: henry.lewis@vcuhealth.org
Ashley Montoute, Administrative Assistant
Key Roles: Reception, Office communications, Chief Medical Resident Support
Email: imea@vcuhealth.org
Phone: (804) 828-9726

Patricia Walker, Office Manager
Key Roles: Administrative assistant to Program Directors; Finances; Supplies
Email: patricia.walker@vcuhealth.org
Phone: (804) 828-9727