Hematology, Oncology and Palliative Care
The Division of Hematology, Oncology and Palliative Care is a specialized group of physicians, healthcare providers, researchers and professors that provides for the unique medical and supportive care needs of patients in the greater Richmond area and throughout the state of Virginia. As part of VCU Massey Cancer Center, a NCI-Designated Comprehensive Cancer Center, division members are also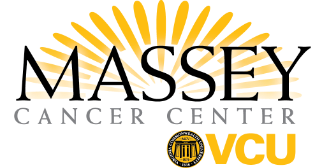 involved in developing the latest cancer treatments by conducting research and translating their discoveries into cutting-edge patient care. And as part of the VCU School of Medicine, division faculty, each member of our diverse faculty contributes his or her expertise and experience to our patient care, research and teaching missions. A collaborative environment among division faculty, and with other specialists from multiple disciplines, provides a comprehensive approach to patient care and physician training.
VCU Massey Cancer Center coordinates the following multidisciplinary programs:
Breast Health Center
Chest Tumors Center
GI Tumor Center
Gynecologic Oncology Clinic
Head and Neck Cancers Team
Hematological Malignancy Clinic
Neuro-Oncology Center
Urologic Tumor Center
Supportive Care Clinic
Inpatient clinical services offered at the VCU Medical Center on the MCV Campus in downtown Richmond include a 28-bed acute care oncology floor in the Critical Care Hospital, a 21-bed bone marrow transplantation unit and the 11-bed Thomas Palliative Care Unit. Outpatient services are provided at the flagship Dalton Oncology Clinic located in North Hospital on the MCV campus of the VCU Medical Center, and at our conveniently located suburban practice at Stony Point. Several faculty members also work in conjunction with the VA Richmond Health Care in south Richmond. In addition, the division directs the hematology-oncology services at Community Memorial Healthcenter in South Hill, VA, which are offered five days per week. Division doctors also staff the hematology-oncology clinic at Riverside Tappahannock Hospital as part of VCU Massey Cancer Center's Rural Cancer Outreach Program
Teaching and training are core components of the practice. The division provides comprehensive clinical training in hematology, medical oncology, and palliative care. Research training in preparation for academic careers is integral to both programs. The division has a Hematology/Oncology Fellowship Program and a Palliative Care Fellowship Program. Seasoned faculty members are often paired with young physicians training in the hematology, oncology or palliative care specialties. These learning relationships not only provide critical training for junior physicians, but also help ensure the division remains current with the latest advancements in the field and help reinforce key concepts. The didactics curriculum allows faculty and trainees to review all areas of the specialty, and weekly conferences including hematology-oncology Grand Rounds and multiple tumor-specific multidisciplinary conferences provide an opportunity to engage with experts and to learn about clinical research in the field. Practice-based learning and improvement conferences take place weekly, and regularly scheduled journal clubs provide a forum for nuanced discussion of the most recently published data.
In addition, the Thomas Palliative Care Program offers clinical training for practicing health care professionals through the Center to Advance Palliative Care Leadership Program and the Virginia Initiative for Palliative Care.
Faculty
Division of Hematology, Oncology and Palliative Care
Our faculty is organized by their expertise in the following specialties:
Clinical Areas
Learn more about our clinical services.
Personalized, Coordinated, and Multidisciplinary Care:
Hematology-oncology and palliative care specialists collaborate with clinicians from many different disciplines in the area's largest and most comprehensive multidisciplinary teams. VCU Massey Cancer Center is the leader in Central Virginia in developing and extending this highly coordinated care.
Cohesive teams of medical and radiation oncologists, surgeons, radiologists, gastroenterologists, pulmonologists, pathologists, genetic counselors, clinical research nurses, physical therapists, nutritionists, and social workers, among others, come together regularly to customize each individual patient's course of treatment.
VCU Massey Cancer Center does this for more cancers and more patients than any other center in Central Virginia. This level of teamwork and communication is unparalleled and provides the highest-quality, personalized care – all culminating in better outcomes for patients.
The Advantages of Our Multidisciplinary Approach:
Multi-specialty consultation in one place, at one time
Rapid diagnosis and evaluation for early detection and development of a comprehensive treatment plan
Standard treatment options may include surgery, chemotherapy, radiation, hormone or immunotherapies
Standard therapies may be combined with state-of-the-art treatment approaches such as minimally invasive ultrasonic laser surgery, microscopic or radio surgery, bone marrow or stem cell transplant, as well as other advanced technologies
Opportunities to enroll in clinical trials of promising new treatments and prevention methods
Cancer risk evaluation
Evaluation for possible cancer recurrence and the need for continued therapy
Survivorship care
Pain and symptom management and palliative medicine, as needed
Physical and occupational therapy
Counseling for patients and families
Education resources for cancer patients and families
Recognized with the Complex & Rare Cancer Center designation from Blue Cross & Blue Shield, VCU Massey Cancer Center excels at treating not just the most common cancers, such as breast, colorectal, prostate and lung, but also at treating the most complex and rare cancers, such as acute leukemia, primary brain cancer, melanoma, sarcoma, esophageal cancer, gastric cancer, head and neck cancers, liver cancer and pancreatic cancer. This designation is based upon the Massey specialists' extensive depth of training, variety of specialists who work together to plan and carry out complex treatments and a high volume of rare and complex cancers.
Research
Learn more about our cutting edge research.
The Division of Hematology, Oncology and Palliative Care is dedicated to the performance of cutting edge research in the Hematology, Oncology and Palliative Care field. The division physicians and investigators have received significant NIH funding, and faculty members receive awards from public and private entities in support of basic and clinical research. To find out about our clinical trials at the Massey Cancer Center visit: https://www.masseycancercenter.org/clinical-trials.

DYRK1A signaling in control of cell growth, proliferation and DNA damage repair
Project Number: 5R01CA188571-04
Cell proliferation is controlled by the mechanisms that promote quiescence and senescence; deregulation of these processes leads to cancer. DYRK1A protein kinase is required for quiescence and senescence by promoting the functions of the retinoblastoma family of tumor suppressors. The mechanisms of functionand regulation of DYRK1A are poorly understood, therefore this grant proposes to elucidate the DYRK1A signaling pathway, which controls cell proliferation and could play a role in the pathogenesis of cancer.
The role of the MBD2-NURD complex in gamma-globin gene silencing
Project Number: 1R01DK115563-01A1
This project is aimed at alleviating the major public health problem posed by sickle cell anemia and β-Thalassemia through facilitating development of new safe and effective treatment. The fundamental epigenetic mechanisms under study controlled by the MBD2-NURD transcriptional protein complex also bear on hematologic malignancies and other cancers.
Targeting multiple myeloma with Smac-mimetics and HDAC inhibitors
Project Number: 5R01CA205607-04
Despite recent advances, multiple myeloma remains an incurable disease, and consequently, new and more effective treatment approaches are urgently needed. The purpose of this project is to develop a novel therapeutic strategy involving two new classes of agents (i.e., Smac-mimetics and histone deacetylase inhibitors) that target important genetically abnormal pathways in multiple myeloma, with the ultimate goal of developing a rational basis for a new therapy for refractory/relapsed multiple myeloma, a disease for which satisfactory treatment options are currently lacking.
Contacts
Division of Hematology, Oncology and Palliative Care
Division of Hematology, Oncology and Palliative Care
1201 East Marshall Street
11th floor, Suite 11-206
Box 980070
Richmond, VA 23298-0230
Phone: (804) 828-9723
Fax: (804) 828-8079
Clinical Offices
Phone: (804) 828-7999
Fax: (804) 828-5941
New Patient Appointments: (804) 828-5116
---
Division Contacts
Medicine
Renato G. Martins, MD, MPH
Professor & Chair, Division of Hematology, Oncology, and Palliative Care
Email: renato.martins@vcuhealth.org
John McCarty, MD
Director, Cellular Immunotherapies and Transplant
Phone: (804) 628-2760
Email: john.mccarty@vcuhealth.org
Jennifer Myers, MD – Medical Director, Ambulatory Hematology and Oncology
Phone: (804) 828-7999
Email: jennifer.myers@vcuhealth.org
Shejal Patel, DO
Medical Director, Inpatient Hematology and Oncology
Phone: (804) 828-7999
Email: shejal.patel@vcuhealth.org
Andrew Poklepovic, MD
Associate Medical Director of Clinical Research, Massey Comprehensive Cancer Center
Phone: (804) 828-7999
Email: andrew.poklepovic@vcuhealth.org
Nemer Junior El Mouallem, MD
Medical Director, CMH Cancer & Specialty Care Center in South Hill, VA
Phone: (434) 447-0876
Email: nemer.elmouallem@vcuhealth.org
Mary Helen Hackney, MD
Director, Quality Improvement
Phone: (804) 628-1933
Email: mary.hackney@vcuhealth.org
Administration
Jerry Riggins
Division Administrator
Phone: (804) 828-9643
Email: jerry.riggins@vcuhealth.org
Teri Dulong-Rae
Program Manager
Phone: (804) 628-0617
Email: teri.dulongrae@vcuhealth.org
Jonathon Pettis
Program Coordinator
Phone: (804)828-5668
Email: jonathon.pettis@vcuhealth.org
Prasamsa Poudyal
Program Coordinator
Phone: (804) 828-5057
Email: prasamsa.poudyal@vcuhealth.org
Jillian Rountree
Project Manager
Phone: (804) 828-5662
Email: jillian.rountree@vcuhealth.org
Katie Stanley
Executive Assistant to the Chair, Senior Administrative Coordinator
Phone: (804) 828-9692
Email: katherine.stanley@vcuhealth.org