Sarah Hobgood, MD
Associate Program Director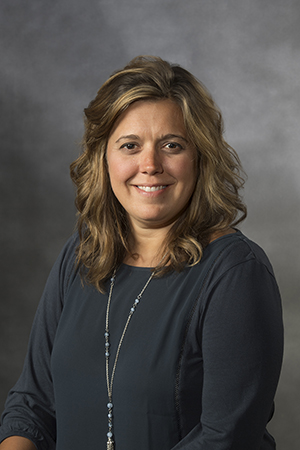 Division of Geriatric Medicine
Department: Internal Medicine
Email: sarah.hobgood@vcuhealth.org
Dr. Sarah Hobgood is currently the Associate Program Director for the Geriatrics Fellowship at VCU. Dr. Hobgood completed her undergraduate education at the University of Virginia in Charlottesville, Virginia. She earned her medical degree at Virginia Commonwealth University School of Medicine in 2005, and completed a combined Internal Medicine-Geriatrics Residency and Fellowship Program at Eastern Virginia Medical School in Norfolk, Virginia. She returned to VCU in 2009 and is currently an Associate Professor of Medicine.
Dr. Hobgood's clinical work is in both the inpatient and outpatient setting. She is the Director of the Geriatric Consult and Co-management Service and maintains a panel of primary care patients. Along with her role as fellowship director she also directs the longitudinal Geriatrics Curriculum for the medical students. Her research interests include improving care pathways for geriatric trauma patients, deprescribing and its effects on patient care, and cognitive frailty as a new phenotypic construct and its clinical implications.
Dr. Hobgood lives with her partner Kris, and their 2 sons in Richmond. She enjoys tennis and swimming, and loves to travel!
Sarah E. Hobgood, MD
Associate Professor
Program Director, Geriatric Medicine Fellowship
sarah.hobgood@vcuhealth.org