Department Chair, Patricia J. Sime, MD, FRCP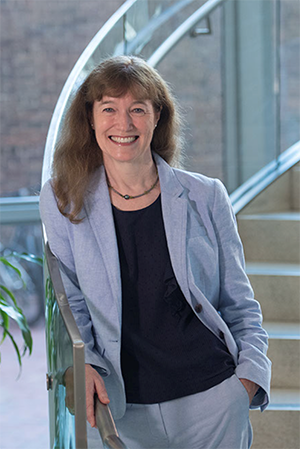 Dr. Sime is a physician scientist who received her M.D. training at the University of Edinburgh, Scotland, where she graduated with honors. She then pursued her specialist training in pulmonary medicine in Edinburgh before traveling to McMaster University, Ontario, Canada, to train in the science of inflammatory and scarring lung diseases. In 1999, she was recruited to the faculty at the University of Rochester Medical Center as a physician, educator and researcher. In 2000, she was elected Fellow of the College of Physicians and in 2009, she was elected to the American Society of Clinical Investigation. During her term at the University of Rochester, Dr. Sime held the position as Vice Chair for Research for the Department of Medicine (400 faculty), was the Chief of the Pulmonary and Critical Care and the C. Jane Davis & C. Robert Davis Distinguished Professor in Pulmonary Medicine. She was also director of the Interstitial Lung Disease Clinic and the Mary Parkes Center for Asthma, Allergy and Pulmonary Disease and built a translational research program focused on lung scarring (fibrosis) and inflammation. Dr. Sime has received numerous awards for mentorship and scientific achievement. She has published more than 150 manuscripts and has been continuously funded by the NIH, foundations and philanthropy. Dr. Sime holds patents for her discoveries, has served as a standing member of an NIH study section, has contributed to journal editorial boards and serves leadership roles in the American Thoracic Society, Pulmonary Fibrosis Foundation and the Parker B. Francis Foundation.
On July 1st, 2019 she assumed the position as Chair of the Department of Internal Medicine at Virginia Commonwealth University in Richmond, Virginia. Dr. Sime holds the William Branch Porter Professor of Medicine. Her goals are to continue to develop innovative and impactful clinical, research and education programs across Divisions and Departments while helping to support the next generation of researchers, educators and clinicians.
Contact Information
Phone: (804) 828-5565
Email: patricia.sime@vcuhealth.org