VCU Center for Advanced Health Management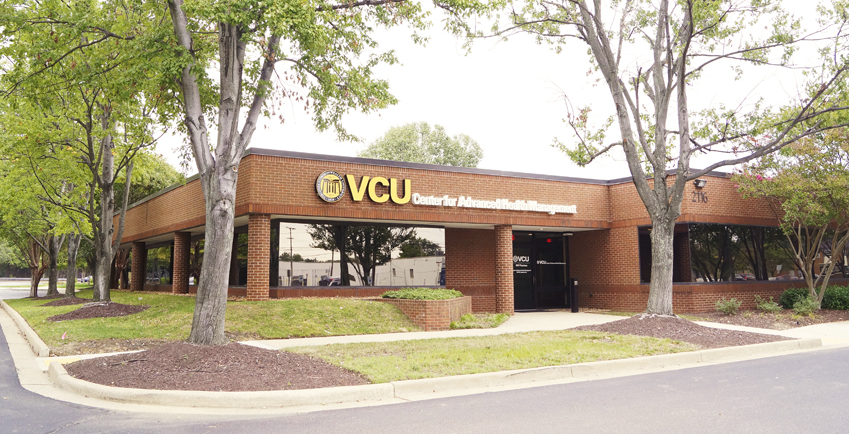 The VCU Center for Advanced Health Management (CAHM) is a home base for an advanced comprehensive care model for qualifying patients with complex care needs, including older adults.
The CAHM provides comprehensive adult and geriatric care including:
ACO REACH
MCV Physicians have teamed up with ACO Reach, an accountable care organization, to offer additional care coordination and services for patients with Medicare.
Learn more about ACO Reach
Primary Care and Consults
Home Visits and Transitional Care
Nursing Case Management
Inpatient Consults at VCU Medical Center
Lab and X-Ray Facilities
Psychiatry
Behavioral Counseling
Pharmacist Consultation
Geriatric Care Management and Social Work
Telemedicine capability
And more
Who We Serve
Serving patients through our unique care structure.
The unique care structure offered by CAHM serves patients in the following groups:
Patients enrolled in Health Plans with which VCUHS and MCVP Contract
Medicare and Medicaid Dual-Eligible Persons
Other Managed Care Patients
Limited Numbers of Patients not enrolled in a Managed Care Plan
Our Care Model
CAHM delivers high-risk patients world-class patient care
One of VCU Health's pioneering advanced health homes, CAHM delivers high-risk patients world-class, person-centered, integrated care across settings and across time.
Our program has 10 foundational components:
AMBULATORY - highly personalized, gero-specific office-based medical care for those who are comparatively mobile
HOUSE CALLS - longitudinal primary care in the home for those who are less mobile
TRANSITIONAL CARE - nurse practitioner home visits for post-acute and post-ambulatory care needs
NURSING HOME - physician-driven nursing home care with 24/7coverage
INPATIENT - inpatient geriatric consult service, integrating with VCU ED and Clinical Decision Unit (observation status)
CARE MANAGEMENT - intensively focused nursing and social work services including counseling (home and office-based)
BEHAVIORAL HEALTH - Psych NP with collaborating Psychiatrist, on-site, providing medication management and psychotherapy
PHARMACY - Clinical pharmacist on-site providing consultation and patient education
PALLIATIVE CARE and HOSPICE - comprehensive symptom management and end of life care, by experts
TELEHEALTH - capacity for telemedicine services including home monitoring, video-visits, specialist consultation (coming soon)
Innovation
Leadership in Action
CAHM is an innovative approach to care design, with a wrap-around team of ancillary service providers augmenting person-centered primary care teams. The teams provide a holistic continuum of care, with the ability to follow patients across time and across settings, including ambulatory, hospital, home, and nursing home. Behavioral health support is also an essential CAHM function, and it is well-integrated into the care paradigm, along with Pharmacy consultation, Social Work and Nurse Case Management.
CAHM is also innovative in its payer-partnership approach, where high risk, high cost beneficiaries are targeted by the payer for a more comprehensive, and tailored health home. The agile and dexterous care design, along with the payer's data, analytics, and authority create a powerful mechanism for timely intervention and cost-containment opportunity.
This unwavering focus on care design, implementation, and execution result in superior patient engagement and satisfaction. VCU Health's dedication to research and innovation are evidenced by an unparalleled patient and provider experience at CAHM.
Contact & Location
VCU Center for Advanced Health Management
The VCU Center for Advanced Health Management is located in Richmond, Virginia and is easily accessible for different types of transportation. There is free parking immediately adjacent to the building and a bus stop nearby.
VCU Center for Advanced Health Management
2116 W. Laburnum Avenue
Richmond, VA 23227
Phone: (804) 254-3500