Welcome from the Program Director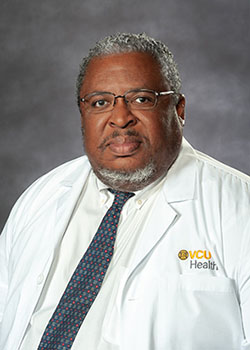 The year 2019 witnessed a worldwide explosion of interest in sickle cell disease (SCD), marked by the investor-ballyhooed approval of two novel compounds to prevent complications of SCD, by fast acceleration of both hematopoietic stem cell transplantation and various gene therapy approaches to aid disease remission, and by a bolus of foundation and federal support to thwart the disease in Africa and third-world nations.
Meanwhile, US adults with the disease, though beneficiaries of excellent pediatric care and medical advances, have had little relief in their ongoing struggle to survive and thrive amid the ravages of pain and organ failure this chronic disease has thrusted on them. These adults, many of them quite young, still require a vast multidisciplinary army of professional and lay caregivers. They still have huge psychosocial burdens, in the form of poor social support and self-efficacy, anxiety, depression, catastrophizing, and post-traumatic stress-like symptoms. They still bear current prejudice and stigma from friends, family, and caregivers, as well as the burden of historical prejudice and stigma. They still are chastised for frequent use of emergency and hospital resources because of their disease, as well as for frequent use of opioids because of their pain. And they still die prematurely from organ complications from SCD, for lack of preventive care and application of existing therapies.
To meet these challenges, in 2019 the Adult Sickle Cell Medical Home significantly enlarged its staff, through generous, additional support from VCU Health, based on savings in our first year of operation. We developed a more robust approach to the transition from pediatric to adult SCD care. We sought to improve our behavioral health SCD resources, including treatment of the few patients who misuse their opioids or recreational drugs. We provided special housing for some homeless SCD patients. Not only did we increased access to the adult SCD clinic, but also we improved and enlarged our home visiting, emergency department management, and hospital management programs, thereby integrating more and more VCU care units into our program. Joined by our community advocates, we successfully improved state policy, and obtained better state and national support for SCD care resources, treatment, and research. We participated in almost every clinical trial for anti-sickling agents. We made plans to open and operate a sickle cell infusion center that will administer not only palliative but also remittive SCD therapies.
Last, our staff collaborated to lead, teach, and mentor other professionals regionally and nationally, via dayslong workshops and followup sessions that laid the groundwork to reproduce SCD medical homes like ours around the country.
For 2020, we remain undaunted in our quest to improve the quantity and quality of lives for adults with SCD in the VCU catchment area. We expect this coming year to show continued savings to the hospital and medical center budgets, to managed care organizations with which we collaborate, and to the taxpayers of Virginia, all the while improving patient and provider satisfaction. As the ultimate result, we expect our patients will, in new and greater ways, celebrate life, and lessen their pain.
Wally R. Smith, MD
Florence Neal Cooper Smith Professor of Sickle Cell Disease
Vice Chair for Research
Division of General Internal Medicine