Department of Internal Medicine Alumni Highlights
By Saher Randhawa, Program Manager
Office of Educational Affairs, Department of Internal Medicine
Alumni Highlight: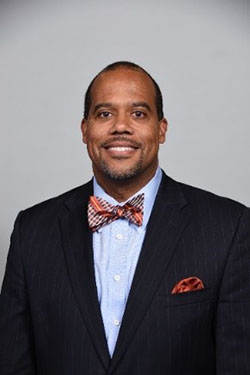 Ryan D. Mire, MD, FACP, is a Private Practice Internist at Heritage Medical Associates (multi-specialty practice) and an Assistant Professor of Clinical Medical Education at the University of Tennessee Health Science Center.
After completing his residency and Chief Resident year at MCV/VCU, Dr. Mire entered private practice and joined a group in Nashville, TN and he has remained with that core practice since 2002.
Selected as one of the Best Doctors of America by Best Doctors, Inc., he has received this peer selected award a total of eight times annually since 2013.
In addition to his many awards and recognitions, Dr. Mire has continued to work to support developing individuals and our health system through helping others succeed. A notable publication of his is the "Transitioning into Private Practice: A Guide to Employment After Residency."
Not only has Dr. Mire strived to be a notable physician and scholar, he also has been a leader to many in various roles, which have included:
Chief Resident MCV Department of Medicine
President of Heritage Medical Associates – Nashville, TN
Vice Chief of Medicine, St. Thomas West Hospital – Nashville, TN
Chair of Council of Early Career Physicians, American College of Physicians (ACP)
Chair of Medical Practice and Quality Committee, American College of Physicians (ACP)
Board of Regents, American College of Physicians (ACP)
A celebrated resident, Dr. Mire won the following awards during his time at the Medical College of Virginia (MCV) at Virginia Commonwealth University (VCU):
2001-Outstanding Clinician Award - Medical College of Virginia Hospitals
2000-Best Second Year Resident Award - Medical College of Virginia Hospitals
1999-Michael Riffert, MD Award for Intern of the Year - Medical College of Virginia Hospitals
As Dr. Mire looks back to how his time at MCV prepared him, he reflects that "MCV prepared me for clinical medicine, leadership, and teaching. Clinically, I was prepared to manage patients with confidence, including an open ICU setting. I was trained to manage the patient until I reached my maximal potential and then consult when assistance was required. Avoiding reflex consults, I felt clinically comfortable managing patients from my broad training experience, which allowed me to thoroughly think through cases in both the inpatient and outpatient settings. In regards to leadership, I was honored and fortunate to develop leadership training and skills from faculty mentors that have benefited me to this day. I became more comfortable in my ability to make tough decisions by prioritizing the best interest of the group or entity that I was leading and l also learned how to better manage and deal with conflict resolution. Finally, as a Chief Resident, I was able to learn best teaching practices from a variety of MCV faculty mentors in regards to giving didactic lectures, bedside teaching, ambulatory setting teaching, and even presentation skills (e.g., morning reports and Grand Rounds, M&M presentations)."

Dr. Mire states, "my faculty experience was valuable and one lesson that still resonates with me is that learning is forever." Given that the field of internal medicine is so broad and patients present in a variety of ways, I learned never to be satisfied with my knowledge base, as there is always something that can be learned from every case (even the most routine!). Basically, being humble and open to learning is the essential tenet of a physician. The other major lesson that has stayed with me was to listen to the patient, as the diagnosis usually lies within the history."

When Dr. Mire thinks of the faculty at MCV, he can't name just one person, "there are too many memorable faculty to name, but I have to recognize the leadership during aspects of my training that were impactful in my overall experience and clinical education: Dr. Richard Wenzel, Department Chair; both of my Internal Medicine Program Directors - Dr. Michael Edmond and Dr. Steven Freer; Dr. Elizabeth Huber, Primary Care Track Director, and Dr. Cesar Kanamori and Dr. Rita Willet, ambulatory clinic preceptors. Despite ultimately choosing primary care as a career choice, the rotation months that I truly enjoyed were my critical care months with the outstanding MCV pulmonary/critical care specialists that enhanced my critical (pun intended) thinking. One specific faculty memory involves Dr. Michael Edmond encouraging me to submit an abstract of an interesting case during my intern year for a resident competition that ultimately resulted in winning a national abstract award. His encouragement and mentorship took me out of my comfort zone and broadened my perspective on scholarly activity, in addition to my clinical duties."

Dr. Mire reflects on some of his favorite memories during his time at MCV, "I was on a mission trip to the Dominican Republic for a month with other five intern classmates and our MCV faculty preceptor (Dr. Cesar Kanamori). This was a very humbling experience that made me appreciate the value of a history and physical exam, as there were no laboratory or diagnostic services available being in the most rural areas of the Dominican Republic. In addition, my Chief year was amazing and I was fortunate to share that experience with three other classmates/colleagues who are still my close friends today. My favorite non-clinical memory was being part of the annual softball challenge against the IM residents at UVA. We played for a trophy (and bragging rights!) each year in a competitive battle of softball."
Recent Grad Highlight: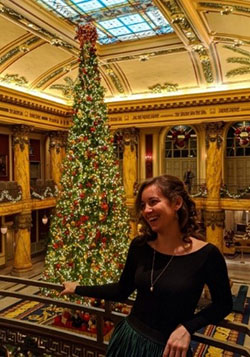 Katie Bean, M.D., started as an Internal Medicine resident from 2015-2018, and then became a Nephrology fellow in 2018 and graduated this past June 2020.
Dr. Bean states, "as a fellow I have received excellent mentorship and had plenty of opportunities to participate in projects whether it was joining an existing project or creating my own. Thanks to the help of my faculty mentors I have submitted a few abstracts to conferences and wrote a book chapter to update a new book edition. I was lucky to be able to join a research project with Dr. Kidd where we retrospectively reviewed treatment of patients with minimal change disease who received an alternative drug after failing standard therapy."
Dr. Bean plans on moving back home to Birmingham, AL to be an Assistant Professor in the Nephrology department at University of Alabama at Birmingham (UAB) after graduation. She attended Auburn for undergraduate and University of South Alabama for medical school before moving to Richmond.
"Nephrology was a perfect fit for me. I loved that it was a step deeper into internal medicine. The kidneys are affected by so many other organ systems and they themselves affect other organs thus there is a wide range of pathology. Their purpose seems so central to life. I really enjoy working with the patient population. Pharmacology is such a crucial part of our practice. The breadth of care is fantastic, more specifically as a Nephrologist we participate in preventative medicine to inpatient or outpatient, acute care, transplant, and even palliative care. Really, I can't say enough good things about Nephrology! The collegiality really is beyond compare. The attendings are so supportive and willing to help. I can't imagine being trained by a better group of physicians," Dr. Bean states.
Reflecting on her experiences at VCU, Dr. Bean recalls, "my second year of IM residency when I was working on a ward manager team I had been paired with a co-resident that I did not know very well and over that 6 weeks of the rotation we became the best of friends and really felt like the patients we were caring for were our own. We worked incredibly hard and it pushed us to become better doctors. I was taught how to be a doctor at VCU. This is an ongoing lesson that I think will evolve throughout my career, but I know I have a strong foundation thanks to the training I received at VCU. The collegiality really is beyond compare. The attendings are so supportive and willing to help. I can't imagine being trained by a better group of physicians."
Dr. Bean has been published in the following:
Fellow:
Book Chapter in press: Mediators of Inflammation: Complement. Henry's Clinical Diagnosis and Management by Laboratory Methods, 24th Ed.
Resident:
Journal article: Jenkins DN, Bean KV, Malik MS. "Idiopathic" Effusions Get a Proper Name. Respiration. 2016; 92(2):114-7. doi: 10.1159/000448378.