Giulia Romano, PhD
Research & Lab Manager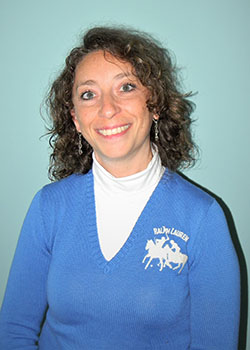 Division of Pulmonary Disease and Critical Care Medicine
Department: Internal Medicine
Email: giulia.romano@vcuhealth.org
Address/Location:
Box 980050
Richmond, Virginia 23298-0050
Dr. Giulia Romano is the Research and Lab Manager in the Department of Internal Medicine, Division of Pulmonary Disease and Critical Care Medicine at Virginia Commonwealth University.
Originally from Italy, Dr. Romano completed her M.S. in Biological Sciences at Federico II University of Naples and was awarded a fellowship for a Post-Master's Specialization in genetic engineering at CEINGE (molecular biology and advanced biotechnology institute) in Naples. She then received her Ph.D. in Pathology and Molecular Pathophysiology at the School of Medicine of the University of Naples (Italy). She worked for several years at Ohio State University (OSU) focusing on the non-coding RNA role in Lung Cancer. In 2017 she moved to VCU to join Dr. Patrick Nana-Sinkam's lab. Currently, she is working on different projects to find biomarkers for early lung cancer detection and progression. Moreover, she is also conducting a comprehensive study of non-coding RNA in lung disease, with a particular focus on COPD and lung cancer. She is also responsible for managing the lab and mentoring all other lab members in their individual projects.
In her free time, she loves to spend time in quiet places and read. She loves to cook and try different signature cuisines from around the world.