Cardiology Education & Training Programs
At VCU Health Pauley Heart Center, our world-class team takes each patient's heart health personally. Building on our history of innovation in patient care, scientific discovery, diversity and collaboration, we improve cardiovascular care for all, while continuously training the next generation of healthcare providers. Directed by Dr. Greg Hundley, Pauley is an internationally recognized cardiac and vascular service leader. Established in 1838, VCU Medical Center continues to be central Virginia's only academic medical center.
Below you will find information on the educational opportunities and training programs offered by the Division of Cardiology.
CME/MOC Conferences
Pauley Heart Center
Cardiology
The George Vetrovec Cardiology Symposium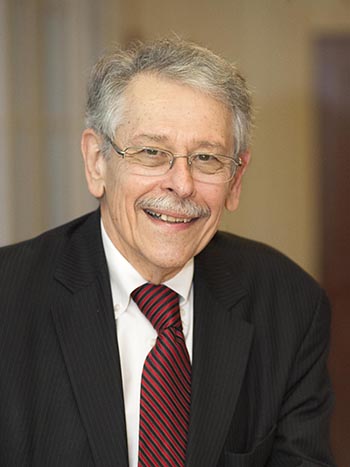 The George Vetrovec Cardiology Symposium was started in 2015 by Dr. Kenneth Ellenbogen in honor of Dr. Vetrovec's retirement from VCU. Many donated, including colleagues and alumni who consider Dr. Vetrovec a mentor.
The purpose of the symposium is to support an annual symposium or lecture for the Division of Cardiology and it was officially launched in 2021 as a virtual symposium with enduring content available on the Department of Cardiology website.
Dr. Vetrovec received his Bachelor's of Arts and Medical Degree from the University of Virginia. Internal Medicine and Cardiology training was at VCU. During his VCU faculty tenure, Dr. Vetrovec was Chairman of Cardiology (18 years), Director of the Cardiac Catheterization laboratory (38 years) and Associate Chairman of Medicine for Clinical Affairs (23 years). Dr. Vetrovec was the first recipient of the Martha and Harold Kimmerling Eminent Professorship.
After retirement from clinical practice in 2015, Dr. Vetrovec continues as a Professor Emeritus, serves on the MCV Foundation board (Emeritus), the Pauley Heart Center Board and the MCV Physicians Board. Other activities include ACC committee and editorial leadership, participation on the FDA New Cardiovascular Devices Panel and serving as a medical consultant.
George Vetrovec Cardiovascular Lectureships
The following are the most recent George Vetrovec Cardiovascular Lectureships given during Cardiology Grand Rounds. We hope you enjoy the Virtual Symposium and remember to register for the corresponding continuing medicine education credits.
NHLBI T32 Training Program
Division of Cardiology
Recently, VCU Division of Cardiology was awarded the National Heart, Lung, and Blood Institute (NHLBI) T32 Multi-disciplinary Training Program in Translational Cardiovascular Research for an M.D. and Ph.D. investigators. These two separate fellowships will augment the supply of physicians and scientists capable of developing new advances in multi- disciplinary translational cardiovascular research directed toward the treatment and prevention of cardiovascular disease, a major public health issue.
Designed as a 2-3 year training program, these investigators will gain deep research experience under the mentorship of a senior VCU Cardiology faculty member who represents a diverse selection of Departments.
Some areas of interest include (but are not limited to):
Cardiotoxicity related to cancer therapy
Role of inflammation in acute myocardial infarction and heart failure
Cardiovascular pathophysiology in the context of metabolic disease
Mechanisms of myocardial protection in ischemia/reperfusion injury
Mitochondrial biology as it relates to heart injury and the aged heart
Nanoengineering novel platforms for therapeutic delivery of miRNA in cardiopulmonary disease
Molecular and cellular mechanisms of electrical remodeling in diseased hearts
Development of computational models to study electrical signaling in cardiac electrophysiology
Pauley Heart Center
Summer Undergraduate Research Fellowship
Pauley Heart Center 2022 Summer Undergraduate Research Fellowship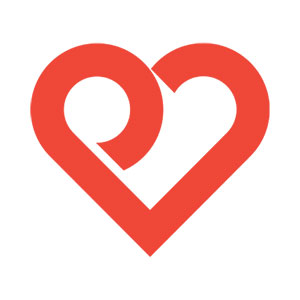 The VCU Health Pauley Heart Center invites undergraduate students to apply for a 10-week mentored research fellowship, in which students will be paired with a Sponsor (faculty mentor) and take part in a cardiovascular research project. The purpose of this fellowship is to provide undergraduate students with an introduction and insight to the conduct of translational multi-disciplinary cardiovascular research. By the end of this fellowship, students will develop cardiovascular disease research skills through experiential learning with the goal of applying this experience to future research opportunities and post-graduate careers in cardiovascular research. Students will prepare and present a poster summarizing their research findings at the end of the program.
Please note: For the last two years, due to the uncertain circumstances presented by COVID-19, this program has been executed virtually. For summer 2022, we expect to be able to hold the program in-person/onsite at VCU's medical campus in downtown Richmond. Applicants must be able and willing to be onsite for the full 10 weeks of the program.
Program Dates
---
May 23 to July 29, 2022
Stipend
---
Students will receive a stipend of $4,000.
Eligibility Requirements
---
This fellowship is open to full-time undergraduate students who will be classified at junior- or senior-level academic status at a four-year college or university at the time of participation (i.e. students will be rising juniors or seniors during the summer 2022). Racial and ethnic groups that are underrepresented in science are strongly encouraged to apply.
Application Requirements
---
Complete the online application using the application portal (currently closed).
Applications will be due January 31, 2022.
Applicants will be provided a list of faculty mentors and their projects and will be required to rank their top three choices of projects to be paired with for the summer. See a tentative list of summer 2022 projects
The application will consist of two parts:
1. The following documents must be uploaded to the application portal:

Note: that the application form will require you to upload the following documents:


Personal statement (1-page max, single-spaced) addressing the following questions:


Explain your interest in cardiovascular research and this program.
How do your skills and experiences prepare you to be successful in completing the proposed research duties?
Describe a challenge you have faced and how you overcame it.
In what ways will this research fellowship help you in advancing your academic, career, and/or professional goals?

Transcripts from all undergraduate institutions you have attended (unofficial transcript is acceptable), preferably in PDF format.

2. Letters of recommendation
Sponsor-student Interviews and Joint Application
---
If you are a good match for this program, a Sponsor will contact you (likely in mid-to-late February) to set up an interview. Once a Sponsor decides on a top student candidate, the Sponsor-student pair will then submit a project proposal together to the Director of the Pauley Heart Center to compete for funds.

Five project proposals will be chosen to be funded. Sponsor-student pairs will be notified of award in mid/late March.

All application materials, including letters of recommendation, must be submitted by 11:59 p.m. on January 31, 2022. Any questions can be directed to pauley.undergradfellowship@vcuhealth.org.