Cardiology Education & Training Programs
At VCU Health Pauley Heart Center, our world-class team takes each patient's heart health personally. Building on our history of innovation in patient care, scientific discovery, diversity and collaboration, we improve cardiovascular care for all, while continuously training the next generation of healthcare providers. Directed by Dr. Greg Hundley, Pauley is an internationally recognized cardiac and vascular service leader. Established in 1838, VCU Medical Center continues to be central Virginia's only academic medical center.
Below you will find information on the educational opportunities and training programs offered by the Division of Cardiology.
CME/MOC Conferences
Pauley Heart Center
Cardiology
The George Vetrovec Cardiology Symposium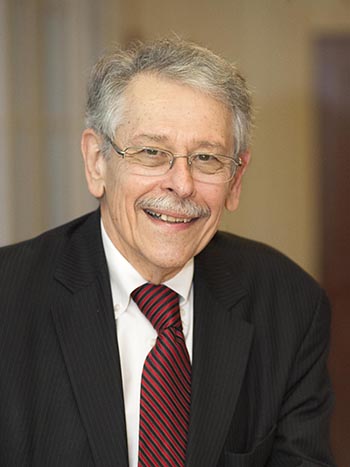 The George Vetrovec Cardiology Symposium was started in 2015 by Dr. Kenneth Ellenbogen in honor of Dr. Vetrovec's retirement from VCU. Many donated, including colleagues and alumni who consider Dr. Vetrovec a mentor.
The purpose of the symposium is to support an annual symposium or lecture for the Division of Cardiology and it was officially launched in 2021 as a virtual symposium with enduring content available on the Department of Cardiology website.
Dr. Vetrovec received his Bachelor's of Arts and Medical Degree from the University of Virginia. Internal Medicine and Cardiology training was at VCU. During his VCU faculty tenure, Dr. Vetrovec was Chairman of Cardiology (18 years), Director of the Cardiac Catheterization laboratory (38 years) and Associate Chairman of Medicine for Clinical Affairs (23 years). Dr. Vetrovec was the first recipient of the Martha and Harold Kimmerling Eminent Professorship.
After retirement from clinical practice in 2015, Dr. Vetrovec continues as a Professor Emeritus, serves on the MCV Foundation board (Emeritus), the Pauley Heart Center Board and the MCV Physicians Board. Other activities include ACC committee and editorial leadership, participation on the FDA New Cardiovascular Devices Panel and serving as a medical consultant.
George Vetrovec Cardiovascular Lectureships
The following are the most recent George Vetrovec Cardiovascular Lectureships given during Cardiology Grand Rounds. We hope you enjoy the Virtual Symposium and remember to register for the corresponding continuing medicine education credits.
NHLBI T32 Training Program
Division of Cardiology
Recently, VCU Division of Cardiology was awarded the National Heart, Lung, and Blood Institute (NHLBI) T32 Multi-disciplinary Training Program in Translational Cardiovascular Research for an M.D. and Ph.D. investigators. These two separate fellowships will augment the supply of physicians and scientists capable of developing new advances in multi- disciplinary translational cardiovascular research directed toward the treatment and prevention of cardiovascular disease, a major public health issue.
Designed as a 2-3 year training program, these investigators will gain deep research experience under the mentorship of a senior VCU Cardiology faculty member who represents a diverse selection of Departments.
Some areas of interest include (but are not limited to):
Cardiotoxicity related to cancer therapy
Role of inflammation in acute myocardial infarction and heart failure
Cardiovascular pathophysiology in the context of metabolic disease
Mechanisms of myocardial protection in ischemia/reperfusion injury
Mitochondrial biology as it relates to heart injury and the aged heart
Nanoengineering novel platforms for therapeutic delivery of miRNA in cardiopulmonary disease
Molecular and cellular mechanisms of electrical remodeling in diseased hearts
Development of computational models to study electrical signaling in cardiac electrophysiology
Pauley Heart Center
Summer Undergraduate Research Fellowship
Pauley Heart Center 2023 Summer Undergraduate Research Fellowship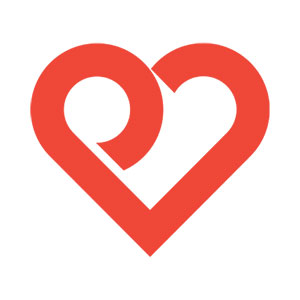 The VCU Health Pauley Heart Center invites undergraduate students to apply for a mentored summer research fellowship in which students will be paired with a Sponsor (faculty mentor) and take part in a cardiovascular research project. The purpose of this fellowship is to provide undergraduate students with an introduction to conducting translational multi-disciplinary cardiovascular research. By the end of this fellowship, students will develop cardiovascular disease research skills through experiential learning, with the goal of applying this experience to future research opportunities and post-graduate careers in cardiovascular research. Students will prepare and present a poster summarizing their research findings at the end of the program.
For summer 2023, we plan to hold the program onsite at VCU's medical campus in downtown Richmond between May 22-July 28, 2023. Participants must be available and willing to be attend in-person for the full 10 weeks of the summer fellowship.
For Summer 2023, Pauley will begin accepting recruitment for our National Institutes of Health (NIH) funded fellowship on November 1, 2022. Please stay tuned for further info on our American Heart Association (AHA) funded fellowship for which we plan to begin accepting applications in January 2023.
NIH Fellowship:
This fellowship is open to full-time undergraduate students who will be classified at sophomore-, junior- or senior-level academic status at one of the participating schools listed below at the time of participation (i.e. students will be rising sophomores, juniors, or seniors during the summer 2023). Students from under-represented backgrounds (as defined by the NIH) are strongly encouraged to apply. Twelve spots are available.
Virginia Commonwealth University (Faculty Program Coordinator: Jennifer Jordan, PhD)
Virginia Union University (Faculty Program Coordinator: TBD)
Hampton University (Faculty Program Coordinator: Oluwatoyin Asojo, PhD)
Christopher Newport University (Faculty Program Coordinator: Darlene Mitrano, PhD)
Old Dominion University (Faculty Program Coordinator: Alvin Holder, PhD)
The College of William & Mary (Faculty Program Coordinator: Dan Cristol, PhD)
Program dates:
Prior to the in-person summer fellowship in summer 2023 (May 22 to July 28, 2023), students will be required to take a 1-credit preparatory course at their respective institutions during the spring 2023 semester. Please contact the program faculty at your respective institution for more details on this course.
Stipend:
Students will receive a stipend of $4,800 during summer 2023.
Housing:
VCU dormitory housing will be provided (at no cost to students) for the 10 weeks of the summer fellowship.
Decision date:
Students will be notified if they have been accepted into the fellowship by mid-late January 2023.
Applicants will be provided a list of faculty mentors and their research projects and are required to rank their top three choices of faculty to be paired with for the summer. See a list of summer 2022 projects for reference [here]. (An updated list of summer 2023 projects and faculty will be available to review via the application portal on November 1, 2022).
The application consists of the following parts:
Online application form
Personal statement (uploaded via the application portal)
Undergraduate transcript(s) (uploaded via the application portal; unofficial transcripts are acceptable)
2 recommendations (at least 1 should be from an individual, preferably a faculty member, who can speak to your academic/research accomplishments)
The personal statement (1-page max, single-spaced) must address the following prompts:
Explain your interest in cardiovascular research and this program.
How do your skills and experiences prepare you to be successful in completing the proposed research duties?
Describe a challenge you have faced and how you overcame it.
In what ways will this research fellowship help you in advancing your academic, career, and/or professional goals?
Recommendations:
Two recommendations must be submitted using the Recommendation Form [here]. Recommenders must email their completed forms to pauley.undergradfellowship@vcuhealth.org by 11:59PM on December 1, 2022.
Application portal:
NIH Fellowship Application (Application portal will open November 1, 2022 and close December 1, 2022).
All application materials, including letters of recommendation, must be submitted by 11:59PM on December 1, 2022. Any questions can be directed to pauley.undergradfellowship@vcuhealth.org.